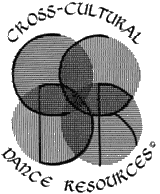 Established in 1981, Cross-Cultural Dance Resources, Inc.




celebrates its 42nd anniversary in 2023.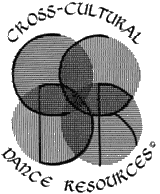 Watercolor by Eleanor King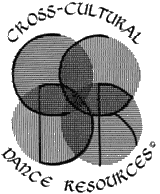 The CCDR Collections were originally gathered by renowned anthropologist of dance Dr. Joann Keali'inohomoku and housed in Flagstaff, Arizona. The CCDR Collections were recognized as an "American Treasure" in 2000 by the White House Millennium Council and, in 2008, were relocated to the Arizona State University campus in Tempe. Today, the CCDR Collections continue to grow in depth and diversity, providing research materials for the interdisciplinary study of dance culture and its function in human societies. Equal parts non-lending library, museum, and archive, the CCDR Collections is particularly strong in the allied fields of dance ethnology, including: ethnochoreology, ethnomusicology, dance notation, anthropology, performance studies, religious studies, sociology and area studies. Its diverse resources include over 15,000 monographs, as well as journals, photographs, slides, films, video and audio recordings, dolls, textiles, cultural artifacts, musical instruments, masks, costumes, puppets, and more. Central to the CCDR Collections are the archives of some of the most influential American dance scholars whose work contributed to the development of the emergent field of dance ethnology: Gertrude Prokosh Kurath, Eleanor King, Joann Keali`inohomoku, Allegra Fuller Snyder, and Elsie Ivancich Dunin.

Links below provide information and finding aids for collections of individual dance ethnology scholars. Although many other collections within the CCDR Collections do not yet have finding aids, researchers may access them with the help of the curator. These include: the ethnomusicology collections of anthropologist Daniel Crowley, ethnomusicologist Richard Haefer, and composer Robert MacGimsey, the Barbara Mettler Photo Collection, the Isa Bergsohn Collection.

The Collections' main location at Arizona State University is 611 E. Orange Street, Room 120, Tempe, Arizona 85281.